Since its opening in 2019, the John and Geraldine Lilley Art Museum at the University of Nevada, Reno exhibited a wide array of artifacts and art from Native American artists and origins. Each piece in the vast collection has a colorful and diverse origin story.
The collection of Native American art that is part of the permanent collection at the Lilley Museum of Art includes a wide variety of mediums, such as pottery, products made from beads and deerskin, works on paper, paintings, photographs, woven basketwork, textiles and jewelry.
Diversifying the permanent collection has been one of the most important goals of Vivian Zavataro, director and chief curator of the John and Geraldine Lilley Museum of Art. This push for the diversification of the permanent collection has been defined by the effort to include the work of Queer, Womxn, Black, Indigenous and People of Color, and this is what defines the gifts accepted and the works that are acquired. by The Lilley. The careful curation of The Lilley's permanent collection and temporary exhibitions is what defined the effort to include contemporary Native American art.
Lilley's permanent collection includes works of Native American art by local artists and tribes from northern Nevada and the far west of the United States. Melissa Melero-Moose is a contemporary Native American contemporary artist exhibiting works of art in the exhibition of Lilley's current permanent collection. Her work is the product of her life as a native woman in northern Nevada. Melero-Moose was born in San Francisco, California, but raised in Reno, Nevada. She is a Northern Paiute registered in the Fallon Paiute-Shoshone tribe with ties to Fort Bidwell Paiute, California.
"My works consist of contemporary mixed media paintings of images inspired by the landscape and culture of the Numu (Northern Paiute) of Nevada, California and Oregon," said Melero-Moose.
Other contemporary artists featured include Jaune Quick-To-See Smith, a artist of abstract painting and prints; Wendy Red Star, contemporary mixed media artist and oil on canvas; and Cara Romero, photographer.
The Great Basin tribes, those who live in northern Nevada, are renowned for their intricate basketry that is reminiscent of traditional Native American basketry weaving practices. Melero-Moose describes basket weaving as an important cultural vein for Indigenous tribes.
"The transmission of basketry know-how has become very important because fewer and fewer basket makers were there to pass on their trade," she said.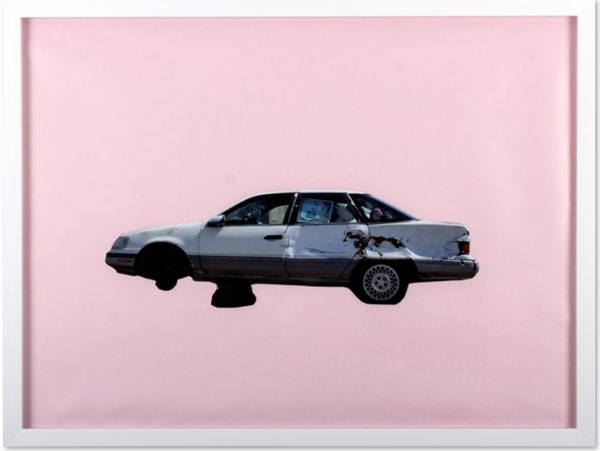 With the invasion, genocide, colonization and assimilation that were imposed on the native tribes of the United States, basket weavers and basket weaving practices became scarce. In this way, basket weaving became not only a way of remembering what Native Americans had lost at the hands of the colonizers, but a commemoration of the strength and resilience of these tribes and their culture. The beaded and woven baskets presented in the exhibition of the current permanent collection of The Lilley, To have and to hold, are no exception.
"Beaded basketry gained popularity and spread north from the Mono Lake and Yosemite areas," Melero-Moose explained. "Beads were added to baskets for special occasions and gift baskets, as well as basketry for sale."
The adaptation and engagement of The Lilley, through Zavataro's careful curation and leadership, gave Native American artists a platform. November is Native American Heritage Month, a time to celebrate Native American culture and heritage, nationwide. Zavataro has created not only a space where art can be enjoyed, but an environment that fosters the growth and prosperity of art and diverse artists. Students can get involved with The Lilley through internships as curator, research, registrar, preparer and administration. Zavataro believes that fostering a teaching environment for students is one of the most notable features of Lilley as a university museum.
---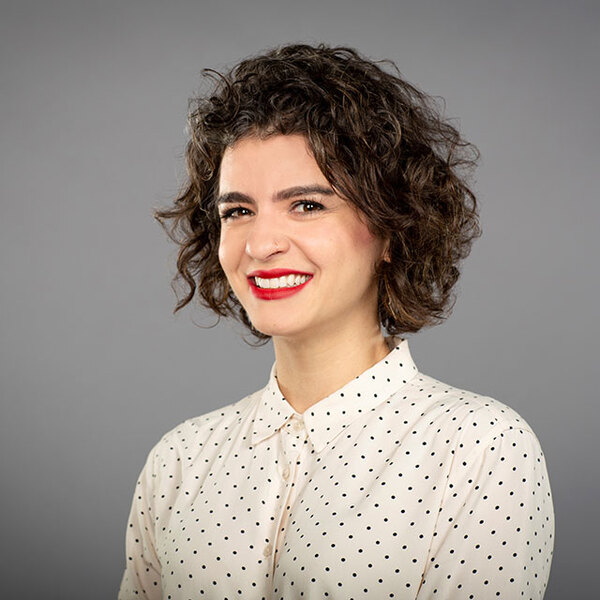 Vivian Zavataro, Director, Chief Curator and Sierra Nevada Influential Women Award Winner
The director and chief curator of the John and Geraldine Lilley Museum of Art at the University of Nevada, Reno is Vivian Zavataro. Zavataro has been working at Lilley since August 2019. As chief curator and director, Zavataro has focused on integrating the works of BIPOC, women and queer artists into the museum's permanent collection and temporary exhibitions. His efforts to reflect the multiplicity of our society in museums emphasize the inclusion of Indigenous art in the permanent collection of Lilley.
Podcast: Vivian Zavataro wants her museum to serve the community better. An interview with Zavataro on the communities that museums have historically served and his efforts to diversify museum audiences.
Sierra Nevada Women Influencers 2021 Award: Vivian Zavataro is recognized as one of the Sierra Nevada Women Influencers 2021.
The Lilley @Home: An article on the transition from the John and Geraldine Lilley Museum of Art at the University of Nevada, with Reno available online during the COIVD-19 pandemic.