From January 28 to April 24, the Knoxville Museum of Art will host an exhibition titled "Global Asias: Contemporary Asian and Asian American Art." The exhibition presents and examines the characteristics of Asian and Asian American art. It includes the works of 15 different artists, who have a variety of techniques and cultural influences.
This exhibition includes works from the collections of Jordan D. Schnitzer and is divided into three sections.
"Exuberant Forms" features pieces that take abstraction to a deeper level, including works by artists such as Jun Kaneko, Kwang Young Chun, Hiroki Morinoue and Barabara Takenaga.
"Moving Stories" is the second section of the exhibition, and his works represent Asian experiences of migration and war. Some of the featured artists include Roger Shimomura, Do Ho Suh, and Hung Liu.
The third and final section, titled "Asias Reinvented," presents two- and three-dimensional works that represent Asian artistic styles and also critique the political and social world. This section features artists Jun Kaneko, Patti Warashina, Manabu Ikeda and Takashi Murakami.
This exhibit did a great job of representing Asian culture in a myriad of different rooms. In the "Exuberant Forms" section, several pieces exhibit characteristics of chaos and abstraction, but the way these artists create this style is the most fascinating part.
In the untitled work "Raku Wall Slab" by Jun Kaneko, he uses raku, which is one of the oldest forms of Japanese pottery. Kaneko, however, uses glazed raku in a flattened, two-dimensional state.
With combined abstract expressionism and vibrant colors, Kaneko's style makes for a beautifully unique work.
Manabu Ikeda's Iceberg is one of the most remarkable pieces in the exhibition. Although it is one of the smallest paintings in the Asias Reinvented section at approximately 19 by 15 inches, it has a much larger significance. Ikead often uses his art to represent the power of nature over man in times of disaster.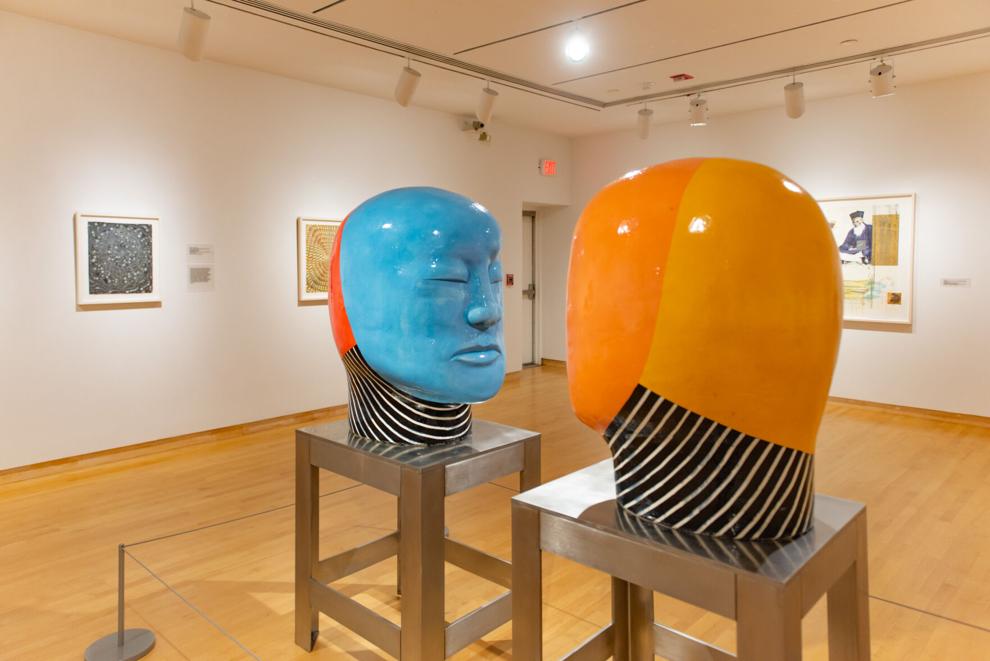 This tradition of representation goes far back in the history of East Asian art. In this specific work, Ikeda uses printmaking and hand painting to visualize an iceberg, which helps signify an overwhelming sense of doom as it looms in the middle of a universe with no sense of normalcy and order. .
Overall, this exhibition opens the eyes of the community to the complexities and beauty of Asian art. The artworks are inspired by history and traditions passed down from generation to generation, with each artist bringing their own creative touch.
If you have the chance to visit the Knoxville Museum of Art, be sure to stop by the "Global Asias: Contemporary Asian and Asian American Art" exhibit, which is located on the second floor. You won't want to miss the unique opportunity to see these amazing works of art.