Original still life oil paintings by Robert Francis James greet pedestrians walking along Savannah Road.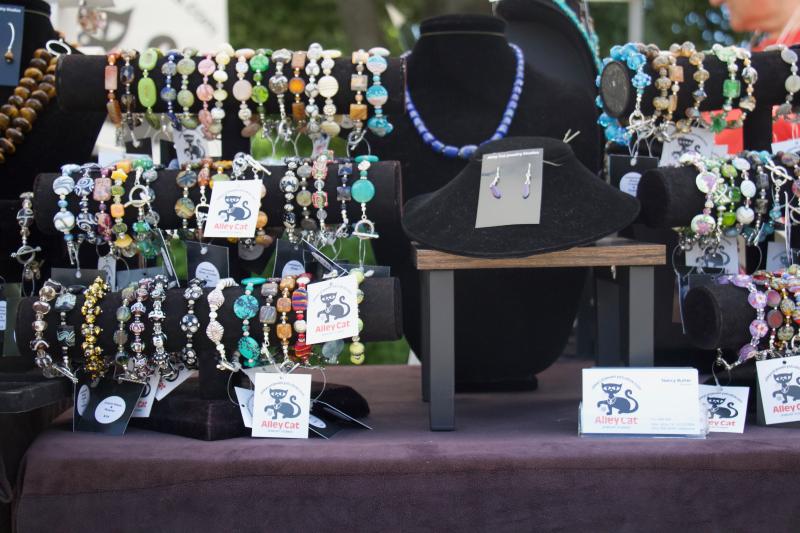 Alley Cat designer Nancy Butler showcases many bracelets for curious customers to purchase.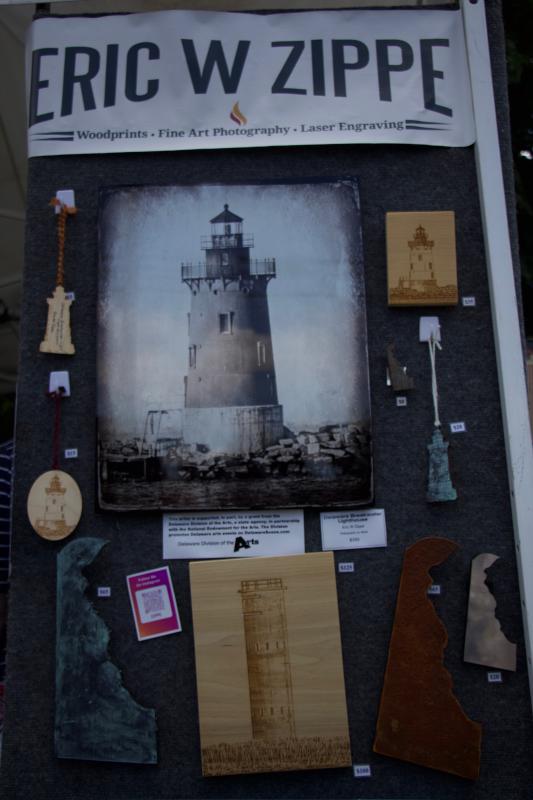 Eric W. Zippe's unique approach combines multiple mediums to capture iconic Cape Town sites.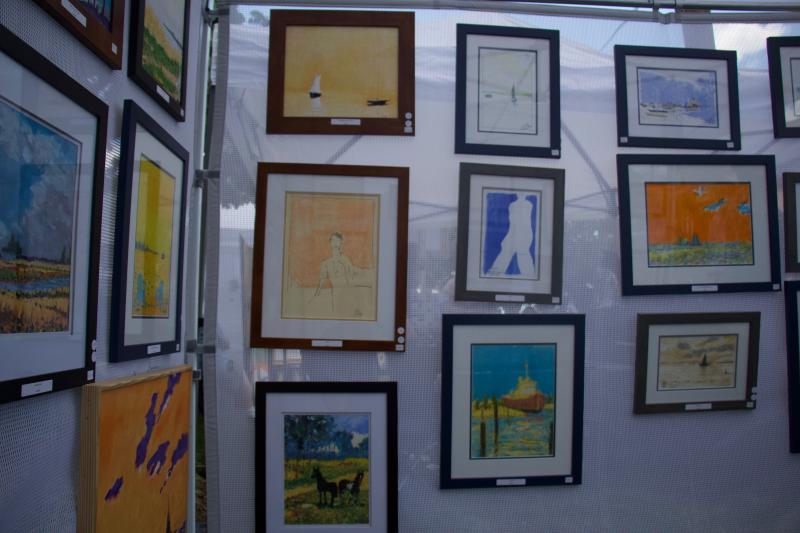 Robert M. Hunter spoke about his personal connection to his original works and how a local bartender inspired the orange and yellow silhouette painting.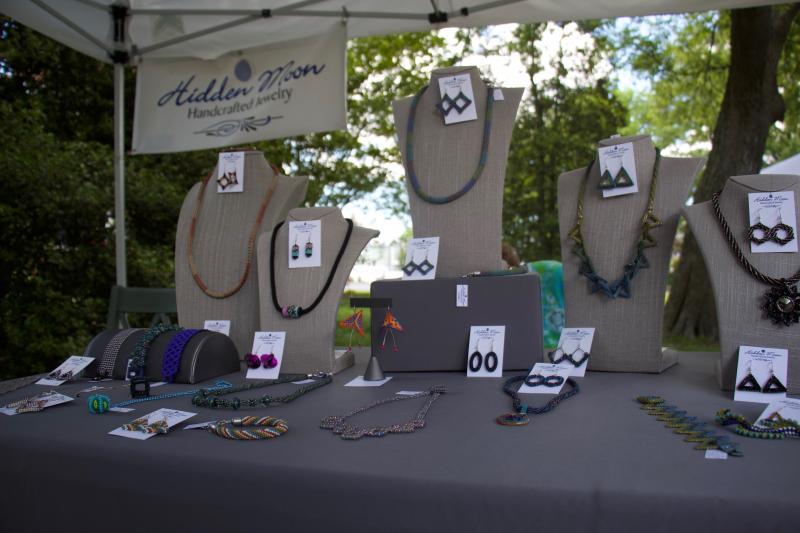 Although there have been no reports of a lunar eclipse, the Hidden Moon may live up to its name during the day.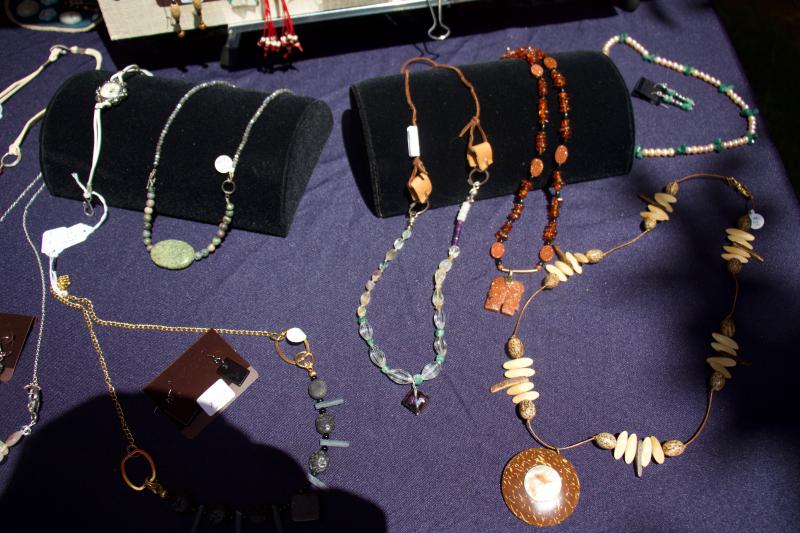 There's no denying the optical soothing achieved when Glida C. Jennings' creations of GCJ Uniques were bathed in sunlight.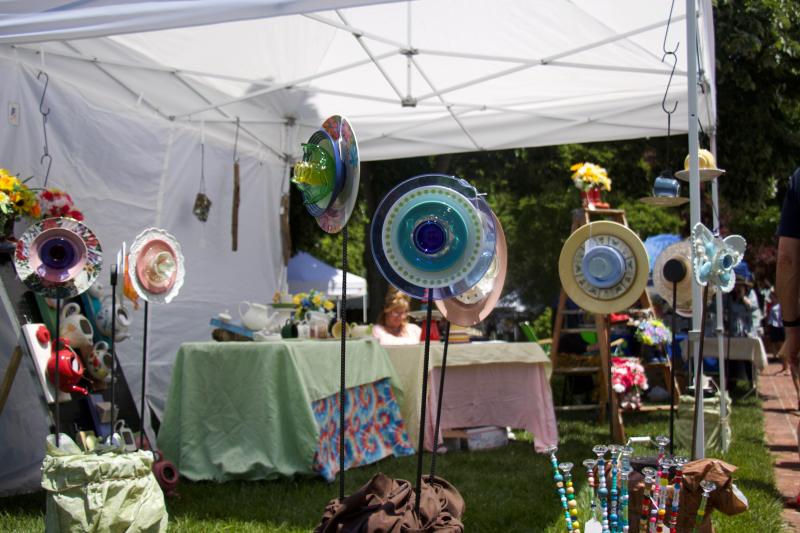 GoGoGarden's Betty Hostler uses upcycled/upcycled glass and tableware to create garden decor that birds and people find irresistible.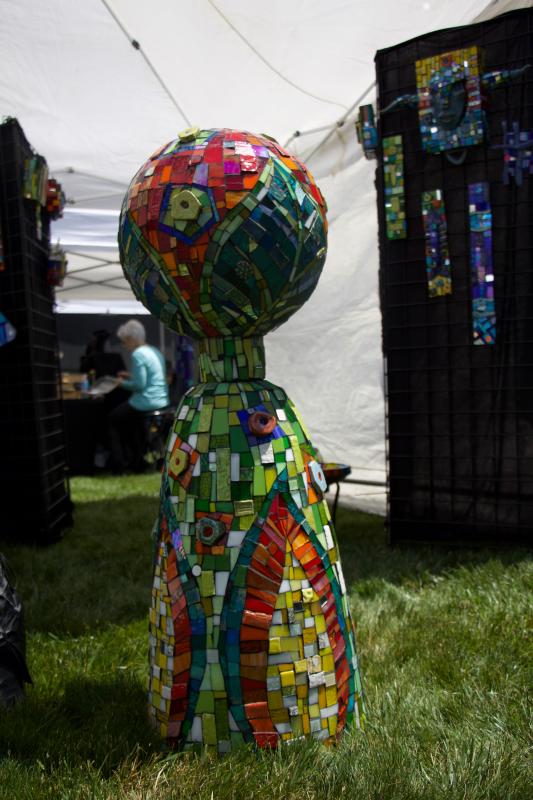 Celeste Kelly Mosaics uses tile and stained glass to create stunning designs.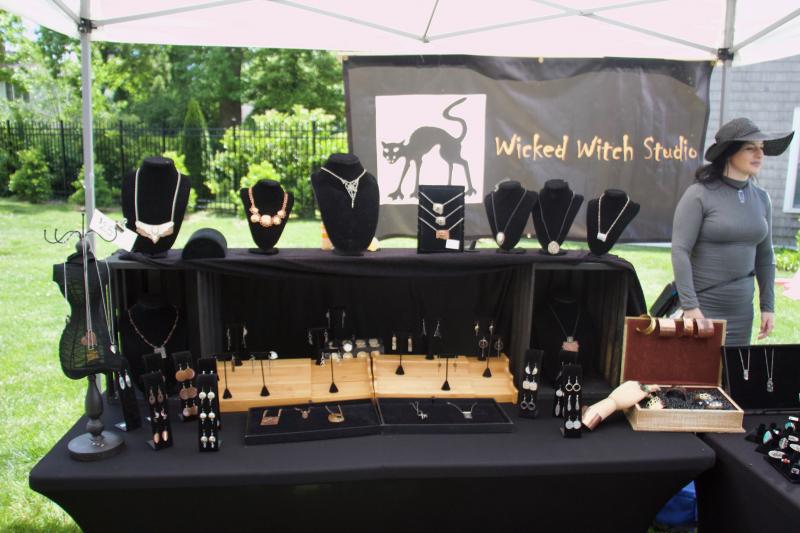 Jeanne Casale from Wicked With Studio helped out for the day.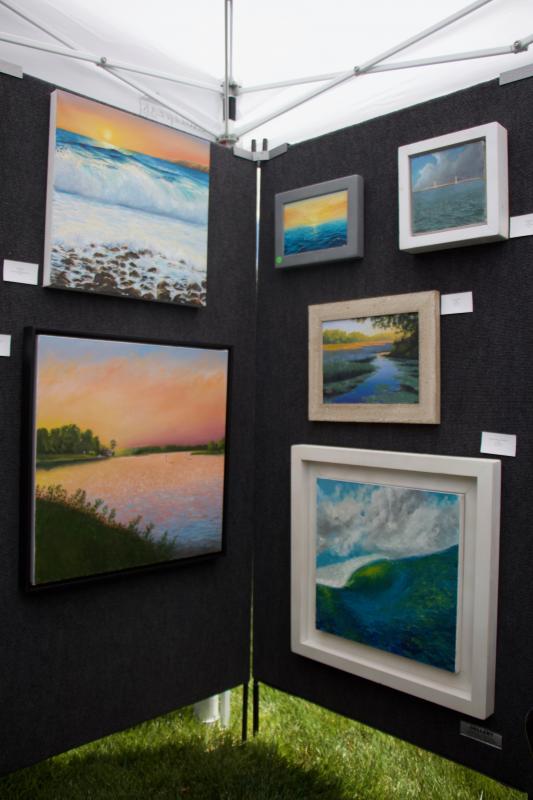 Jon Bandish likes to add a warm filter to his quirky oil paintings which focus on the many different water areas of the coastal region.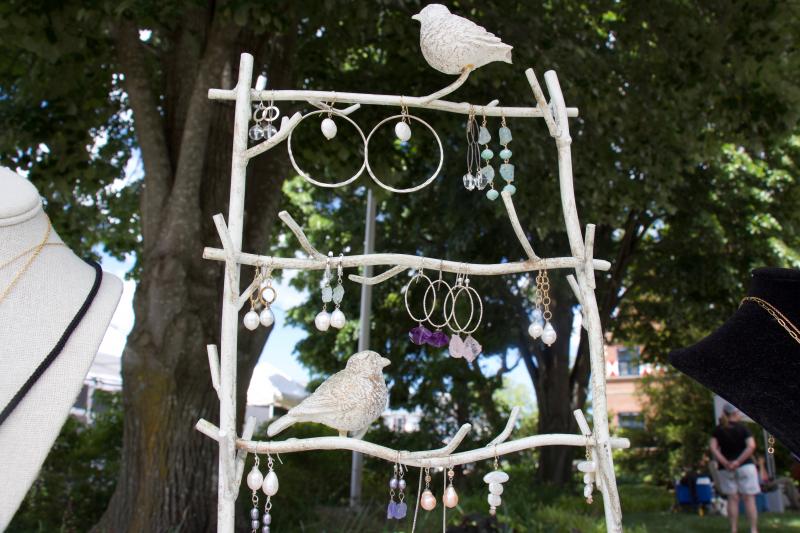 Although they may look like home, these birds are not real, but MC Jeweler's gold filled jewelry is the genuine item.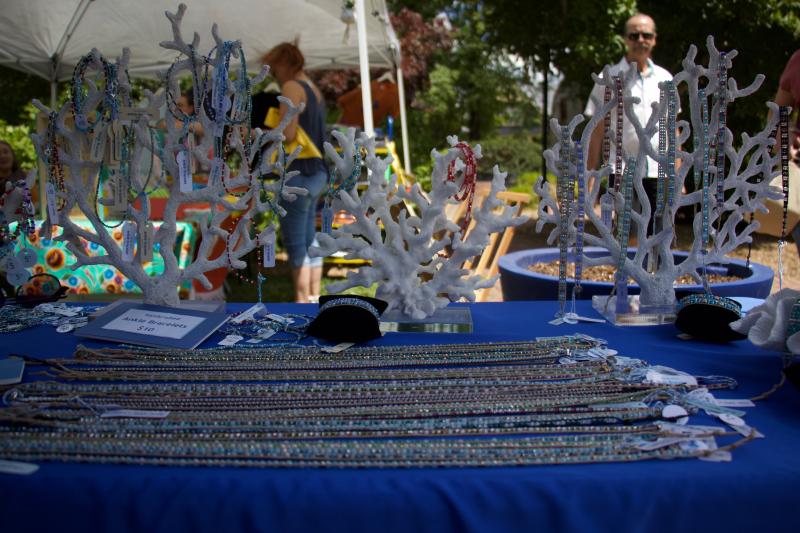 Salt Bleu captures the style of the sea with marine-themed bling.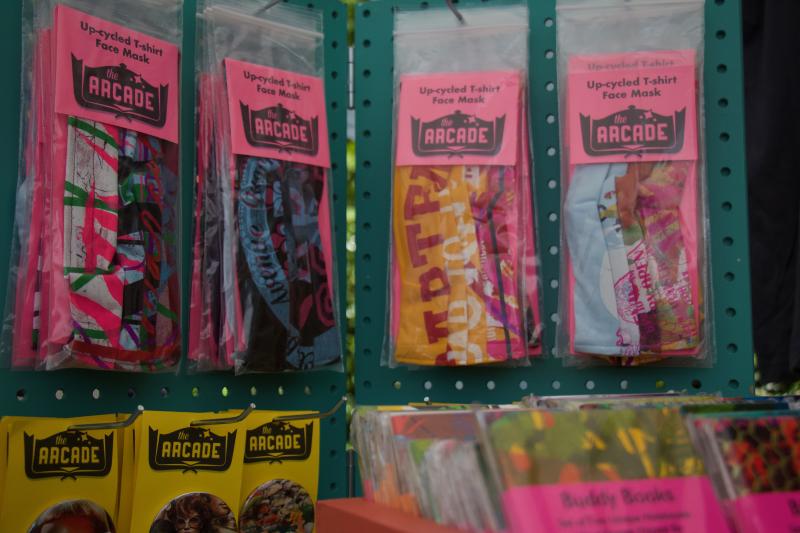 The Arcade offers recycled shirts that have been converted into masks.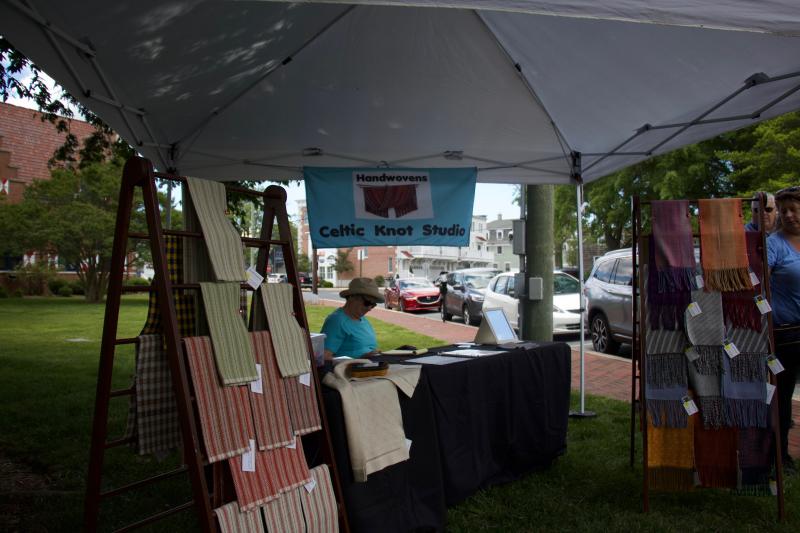 Lesley Campana, owner of Celtic Knot Studio, gives a warm welcome to people who have entered the park from Kings Highway.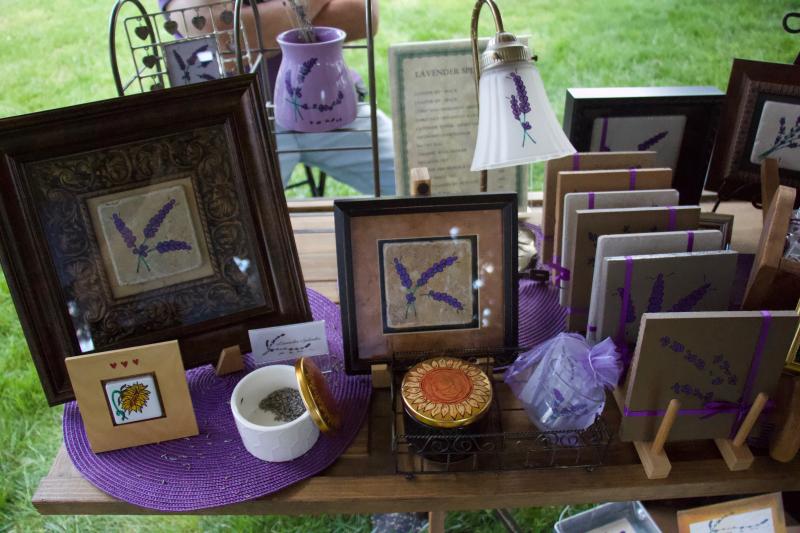 Lavender Splendor dedicates various works of art to the lavender flower, painting the likeness on coasters, trivets, tiles and lamps.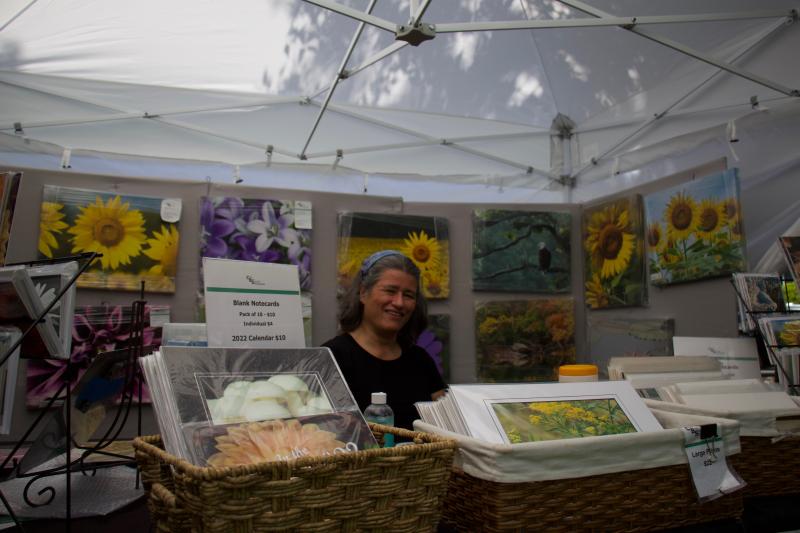 Christine Brennan Schmidt, owner of ChrisBrenSchmidt Photography, likes to take her camera out on a kayak and on trails to capture the beauty of nature.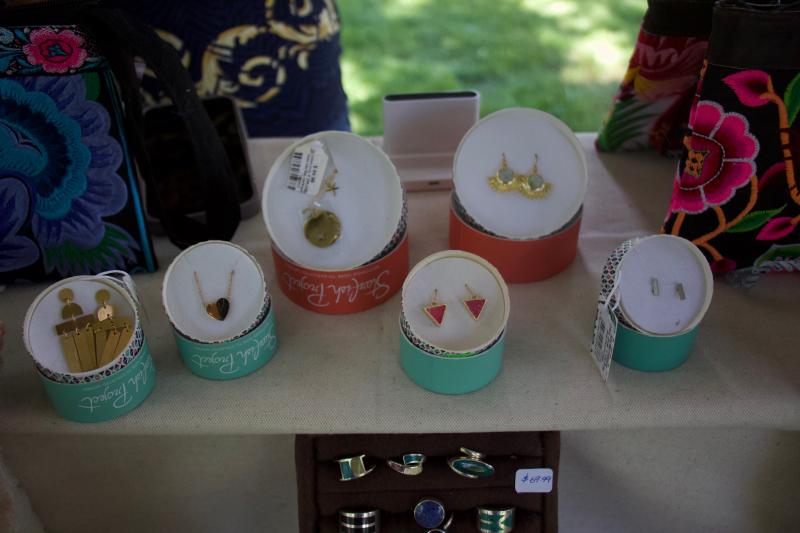 Ania Hawley is a fashionista and an activist. The proceeds from the jewelry she sells in the orange boxes goes directly to the fight against human trafficking.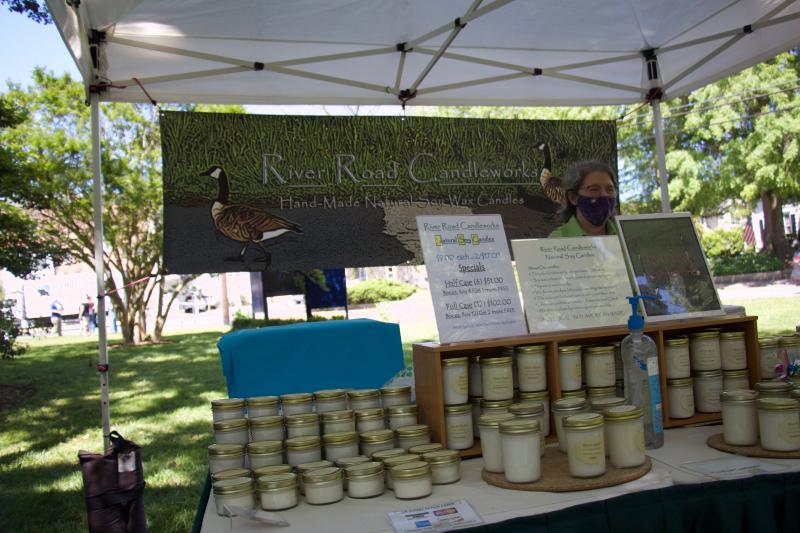 Carol Turner's River Road Candleworks makes soy candles using Substantially Sourced Ingredients.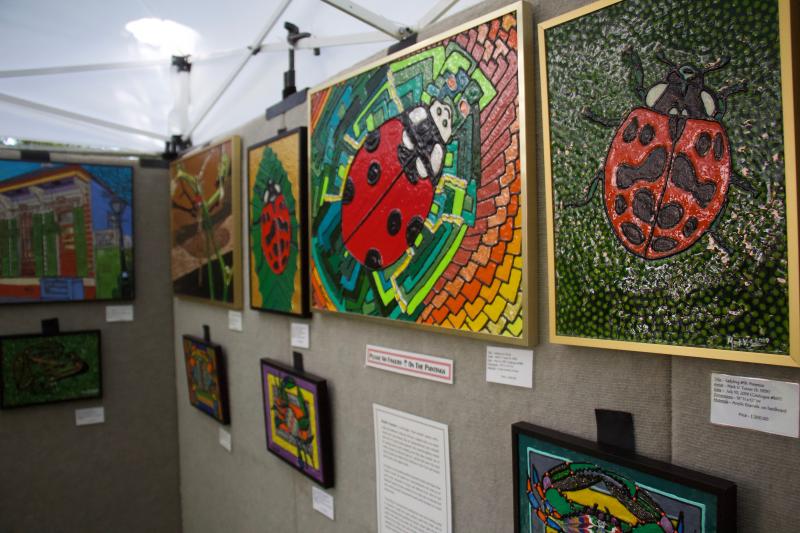 Carol Turner's husband, Mark V. Turner, showcases her paintings which appear to change in depth when exposed to sunlight.